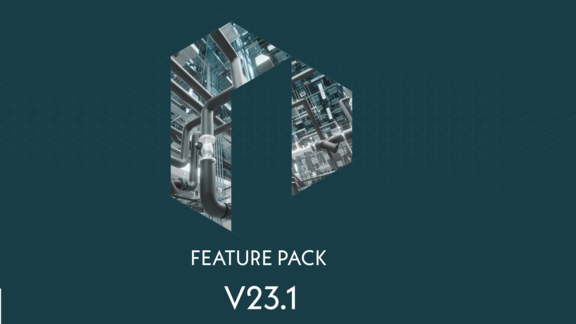 Construction design in AutoCAD based on a Revit model
LINEAR Design 3D programs for AutoCAD can fully show their strengths in terms of the level of detail when it comes to construction and installation design. In these late design phases, the flexibility of a Revit design is no longer needed, as the parametric models have been replaced by fixed manufacturer components and the focus shifts to the information of the connection technology (detailing down to the last screw). In the case of such a platform change, the Revit model previously had to be redesigned in AutoCAD at great time and expense.
We have closed this gap and now you can export your Revit model completely or in parts in order to further process it with our Design 3D solutions. During the import, you can already define desired manufacturer components and then continue to design in detail with the usual comfort.
User-defined pressure loss curves in the duct network calculation
In the duct network calculation, you can now enter pressure loss curves for self-defined manufacturers, model series and nominal sizes and then assign them to the corresponding components. During the calculation, the pressure loss of the component is determined according to the prevailing volume flow. For air diffusers, you can also store pressure loss curves of the damper positions so that these can also be used for the flow mechanical balancing of the system.
Automatic connection of wastewater consumers now also using 2x 45° bends
To simplify the design of waste water pipe systems, you now have the option of designing 90° deflections with one bend or with two 45° bends in the Connect components function. You can also easily exchange already designed bends. To do this, use the new Bend exchange (90/45) function, which allows you to easily exchange a 90° bend with two 45° bendcads, and vice versa.
---
Waste Water
Architecture
AutoCAD / CADinside
Calculation
BIM
Building analysis
Heat load
Heating
Cooling
Construction
Ventilation
Revit
Potable Water
---
---
Write a comment