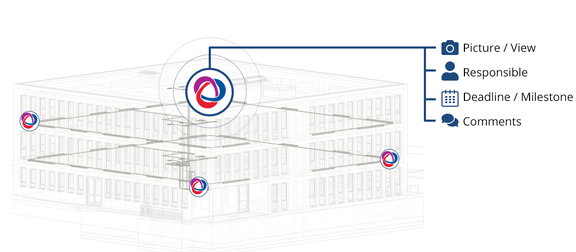 The LINEAR Void Manager
A free Revit addin for architects and structural engineers
In order to simplify the coordination of your void planning and make it as safe and convenient as possible, we make available to you and your partners a Revit AddIn – the LIENAR Void Manager - free of charge.
You (or your architect) can take advantage of...
the BCF file generated in LINEAR Desktop for checking, approving and further processing of all slots and openings.
the LINEAR Void Manager navigation function, to view every suggestion and then either accept or reject it – with a comment if needed.
automatic conversion of accepted opening suggestions (PfVs) into "real" openings in the architectural model.
the option of blocking or completely approving components (e.g. walls) and thus accepting or rejecting all included suggestions.
feedback to the creator or other participants also via BCF and IFC.