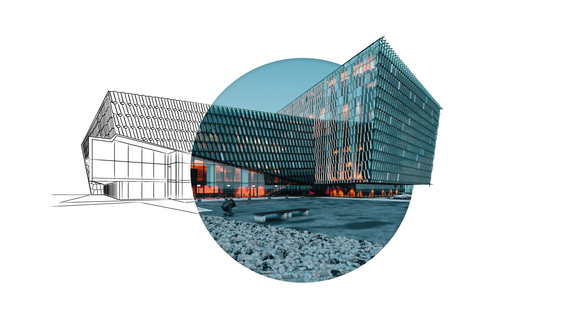 The challenges for the annual major releases are growing. On the one hand, new features are getting ready and are waiting to be translated into six languages, tested and documented. On the other hand we have future customers and people who are about to change to Revit impatiently waiting for our newest release, so that they can use it with the latest Autodesk platform. About six weeks after the availability of Autodesk versions 2022 the time had come: LINEAR Solutions V22 was released on schedule. The number of downloads that were already made in the first few days showed that we were right on time.
As with every feature pack (versions with new features, but without platform changes), the entire development team is once again looking forward to making our customers happy with the delivery of perhaps long-held wishes, but also to being able to surprise you with some new ideas that will improve your work processes.
For this article, I have selected two examples from the list of innovations to illustrate what I mean.
Example 1: Calculation of (existing) pipe networks with dimensions from the model
The first example is a long-held wish of many pipe network customers: The calculation of (existing) networks with dimensions from the model.
Let me explain this in more detail: The main objective of our pipe network calculations across all trades is always the ideal dimensioning, taking into account all relevant boundary conditions. There are also other important factors as the correct selection of components, the determination of the perfect setting values for all regulating network components and last but not least a complete parts list - from the generator(s) to the consumers with all pipes and fittings, including transitions. All this works in a schematic plan as well as in a (pre-)dimensioned 3D model, whether in Revit or AutoCAD. The pipe network calculations even offer an adjustment of the modeled pipe dimensions to the calculated pipe dimensions.
But what to do with existing hydraulic systems? A common case is the partial extension of a network without changing the rest. This may even be the case with late changes during the design phase. Completely different aspects of construction planning, such as cost advantages through re-using similar assemblies (even if smaller dimensioning would be possible at some points) also play an increasingly important role.
Manually fixing dimensions has always been possible in LINEAR Analyse products - but now you benefit from the fact that the dimensions in your 3D-model can be automatically used for the calculation, either completely or for a "fixed" selection of certain parts. This way they are not further optimized by the dimensioning routines. The influence of the resulting pressure losses on the other network parts can be quite significant, both for the dimensioning of the parts to be optimized, but also for the design of the network components and their adjustment values. In potable water calculations e.g. it is very easy to perform hygienic verifications/simulations for existing networks.
Example 2: Improvements in the topic "Space concept in early design phases"
As a second example I would like to mention the improvements in the field of "Space concept in early design phases". This originally wasn't an item from our users' wish list, but something that was on our own road map and will now make it much easier for users to plan the pipe routing. - In my opinion, pipeline corridor planning has already become a great tool for developing model-based supply concepts at an early stage. With just a few templates for different section types, which you can then assign to the individual sections of the routing, you can quickly finish your planning. Up to now, however, the required layouts have been done with the cross section editor, even if this level of detail was not yet required at the very beginning.
Now the various assignments can be entered much more quickly in the form of a simple list, and only when you want to specify a particular layout, you can start using the cross-section editor on the basis of this list and arrange pipes and ducts above and next to each other. For this purpose the cross section editor has been completely redeveloped - even though it was not that old - to meet the changed requirements. In addition to the much more intuitive drag & drop handling, it now also has the ability to react correctly to dimension changes within such cross sections. So once a layout has been defined it can be re-used over much longer distances. The pipes and ducts automatically generated for the next design step are thus brought to the desired position more precisely and with even less effort in advance!
Besides these two examples, you can find the full list of major features of version 22 on our Whats new.
While you are reading this, we are again in the middle of preparations, development, testing, translation and documentation and are ready to release more features according to the next ideas and requests.
Next year there will be a so-called "platform release" already in spring - at the same time as the releases of the next AutoCAD and Revit. We will not change our own feature plan for this, i.e. it will only contain new things that will be ready by then. More importantly for us, however, this release will allow us to make our solutions available for Autodesk's new platforms even sooner.
I wish all our users a lot of fun paired with productivity when using our software solutions and a lot of success, because that comes almost by itself when working with joy!

Javier Castell Codesal
---
---
---
Write a comment