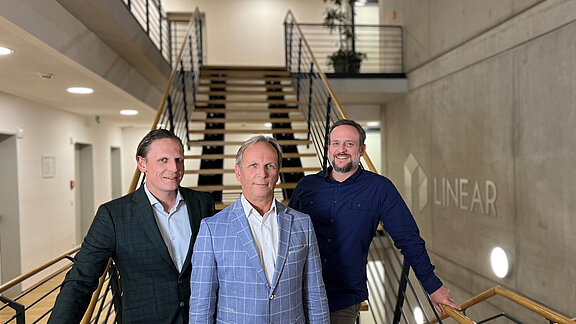 Fig. 1: Shareholders of LINEAR GmbH Stephan Waluga, Manfred Waluga, Christian Waluga (from left).
Mr. Waluga, LINEAR celebrates its 30th anniversary this year. Congratulations!
Thank you very much! I look back with pride on the last 30 years and the great development of the company. With an outstanding team, we have managed to establish LINEAR as a technology leader and anchoring our software solutions as an important part of modern MEP design. Every day our customers create thousands of drawings and calculations, and the LINEAR software proves itself in demanding projects worldwide. I would like to thank all our employees, partners and of course our customers who have joined us on this successful path.
How did it all begin 30 years ago?
The beginnings date back to the 1990s. With the predecessor of today's LINEAR Desktop, we developed software that drove the transformation from the drawing board to the computer. Fast and accurate drawing, simple editing, and reproducibility by means of plot output were decisive arguments that convinced MEP designers of the time to rely on our software.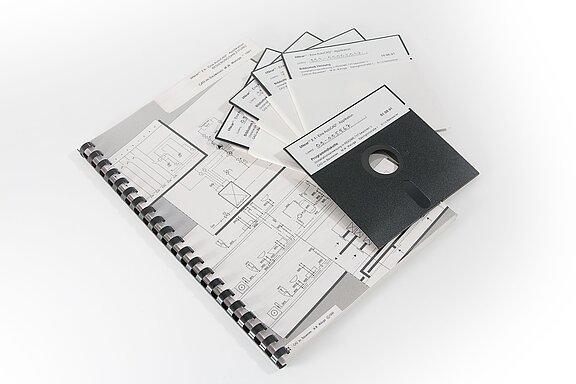 How has the company developed over the years?
We often simply broke new ground. For example, we quickly realized that digital drawings are perfectly suited as a basis for hydraulic calculations. In short, the integrated "Draw and Calculate" was born, and it didn't take very long before our competitors also recognized the need to follow this path. The advantages were obvious, because why not use the already drawn pipe network topology as input for hydraulic calculations? Avoiding duplicate data input, a significantly faster calculation, the automatic, associative labeling of dimensions and complete material lists were the plus points with which we were able to establish the CAD-supported pipe network calculation relatively quickly with countless customers. We have consistently followed this path and have continuously expanded our software solutions. Today, we can proudly say that we are the only company to offer a complete solution for the design and calculation of technical building equipment on the CAD platforms AutoCAD and Revit. I think that this pioneering spirit was, is and will remain essential for the positive development of the company.

What role does the close cooperation with the manufacturers of the technical building equipment industry play in this?
The need for product-specific calculation data and material lists that are as complete as possible led us to establish ourselves as the specialized service provider for manufacturers in the technical building equipment sector early on. Whether CAD libraries or product data sets for design and calculation: The use of verified manufacturer data in MEP design has become a matter of course today, especially in view of the fact that in many cases we no longer have to map individual products, but rather interactions between a wide variety of components in systems. And together with major industry partners and cost-effective OEM versions of our software, we have been able to take CAD-supported design right into the hands of thousands of craftsmen. Ultimately, close collaboration with manufacturers helps to incorporate crucial new developments and product details into the software, giving our customers increased planning reliability.

Are there other innovations that have been instrumental in LINEAR's success?
Our approach within the thermal load calculations should certainly be mentioned here. After completing our first heat load calculation, our focus here was also on the productive connection of CAD and calculation. While at the beginning it was already a milestone and an enormous relief for our customers to analyze the architectural model and, based on this, enrich it with information for the heat and cooling load calculation, today the possibilities are even more far-reaching. Since Revit architectural models also allow thermal properties of materials and complete component definitions have become possible, the calculation of heat and cooling loads has been drastically simplified and at the same time has become much more accurate. The ability to do this in a high-performance, standard-compliant, and error-tolerant way has also put us in the role of technological leader in this area.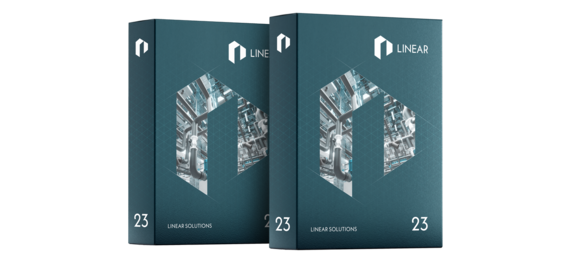 Where do you go from here?
Our basic goal has not changed: With our LINEAR Solutions we want to offer the best design software for better buildings. There are still a lot of "white spots" on the way to digital collaboration between different companies, trades, or people by means of shared building models. Our aim is to identify these through participation in committees, initiatives and pilot projects and to use them to develop practicable solutions for our daily work today and tomorrow.
In this context, I am particularly pleased that my two sons have also been involved in this important task for many years. While Stephan is responsible for all data services for our more than 60 industry partners, Christian leads the development of Revit solutions and is responsible for research & development.
I am very confident that LINEAR, as a family-run company and with a healthy mix of MEP professionals and software engineers, as well as long-time employees and young talents, will continue to develop solutions that will influence the way people design.
Thank you very much for the interview.
---
---
---
Write a comment