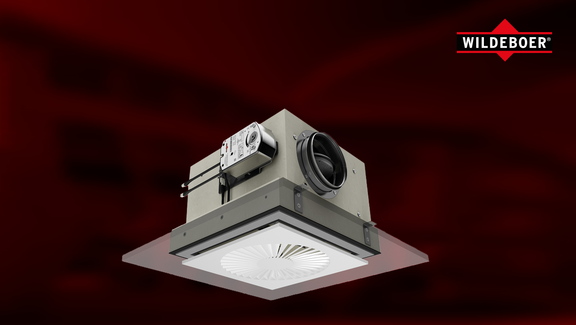 For some time now, particular care has been required when choosing the right fire dampers for suspended ceilings. At the end of 2021, all approvals for fire dampers in suspended ceilings had generally expired due to changes in the construction and testing principles of the German Institute for Building Technology (DIBt).

Wildeboer Bauteile GmbH had arranged for the new fire tests required as a result as quickly as possible as part of the approval procedure and obtained new approvals for its two fire dampers FKU30 and FKU90 (30- and 90-minute fire resistance duration).

These two products, which were also recently awarded a hygiene certificate by an independent testing laboratory, are now included in the latest data set of the Wildeboer BIM Converter.

The modernly designed and intuitively operated application can be downloaded free of charge from the company's website, just like the WiDim dimensioning software: www.wildeboer.de.
LINEAR customers can access all manufacturer data sets via the LINEAR Installation. If you do not have the LINEAR Installation Center yet, you can download it via the following link.
Installation Center
---
BIM
Manufacturer CAD Libraries
Manufacturer data sets
---
---
Write a comment