Wolf GmbH, based in Mainburg, Bavaria, is one of the leading and innovative suppliers of energy-saving systems for heating, ventilation, air-conditioning and solar technology. Today, they have nine subsidiaries and 60 sales partners worldwide, and although their roots and base are in Mainburg, they are also positioned internationally.
Wolf BIM Browser
Here you can download the stand-alone solution of the Wolf CAD Browser. As a LINEAR customer, use the download option in the LINEAR Installation Center.
Free downloads
Sales region(s):

Germany, International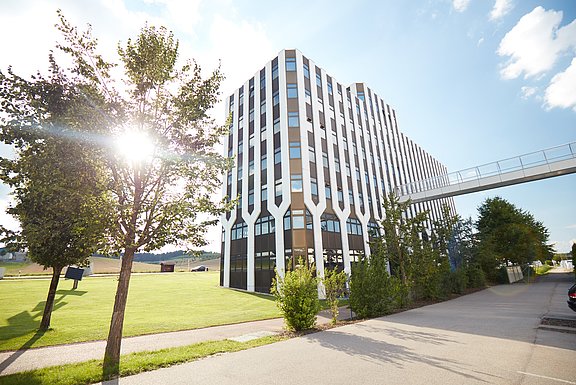 WOLF – the company
Wolf GmbH is one of the leading suppliers of heating and air-conditioning systems and, together with its parent company Centrotec Sustainable AG, which is listed on the stock exchange, is one of the leading complete suppliers of energy-saving solutions in the field of building services engineering.
WOLF Group
Alongside WOLF GmbH in Mainburg, the group operates ten subsidiaries in Germany and abroad. Including seven sales offices in Spain, France, the Netherlands, Italy, Poland, Russia and China, as well as the air-conditioning manufacturer ProKlima in Croatia. Two companies in Germany - Kuntschar + Schlüter and Dreyer & Bosse - produce combined heat and power units. With increasing internationalization, the WOLF Group is focusing even more efficiently on global growth markets.
Company
Since 2016, the company has divided its activities into three business units: heating systems, air handling systems and power systems. This organizational structure enables Wolf to respond specifically to the different needs of the individual customer groups. It also guarantees individual and technically experienced advice for customers in the individual product segments.
Demand and values
Wolf GmbH has made it its business to create a personal well-being oasis for people. By using its highly efficient and user-friendly systems, Wolf enables building owners and modernizers to individually design a harmonious and healthy room climate. The company positions itself as an "expert on indoor environment" and underlines this claim with a clear and binding statement: "We are perfectly in tune with you."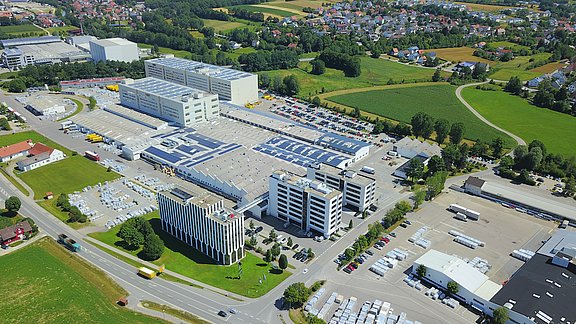 Consistent system concept
In 1963, the company's success story of more than 50 years began with 80 employees and the production of parts for hop drying plants and hot air generators. Thanks to a consistent system concept and efficient products, Wolf has developed over the past five decades into a pioneering company for the industry and the Bavarian economy. Today, the portfolio covers the sectors of gas and oil condensing/heating value systems, heat pumps, solar systems, storage systems, air conditioning and ventilation systems, control systems and combined heat and power units. Wolf is the European market leader in box-type air conditioners for trade and industry.
Wolf worldwide
With nine subsidiaries and 60 sales partners worldwide, Wolf is internationally positioned. In addition to Germany, Wolf has around 450 employees at subsidiaries and partner companies in more than 50 countries. In museums and universities, in factories of all kinds and administrative buildings, on ships and oil rigs, at airports and railway stations, in hotels and government buildings, in football stadiums and amusement parks, in hospitals and spas all over the world, Wolf Group products provide fresh air, a pleasant climate and warmth. For example, Wolf devices air condition the Allianz Arena in Munich, the Kremlin in Moscow, the Wuhan Institute of Virology in China and a diesel power plant in Martinique.
Figures, data, facts WOLF Group
2016: Turnover: 377 million euros
100% subsidiary of Centrotec Sustainable AG, Brilon
16 sales offices in Germany, including 11 sales offices for Heating and 5 sales offices for Airhandling, plus the Power System sales organisation.
2 subsidiaries in Germany: Kuntschar + Schlüter; Dreyer & Bosse
8 subsidiaries in Spain, France, the Netherlands, Italy, Poland, Russia, Croatia and China
60 sales partners in over 50 countries
More than 1950 employees in total at all locations